St Albans, Herts, UK
+44 (0)7811 484 673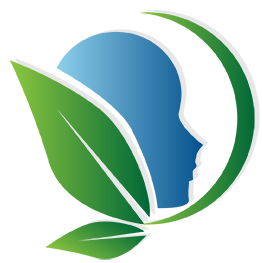 Client Love
Welcome to my testimonials page. Here you can read comments from my clients.
Previous Page Next Page (1 of 13)
Working with Sejual has been deeply healing. She took us on a journey that has helped me become aware of energetic blockages and limiting beliefs that have been holding me back in my career. She has a gentle approach and a very effective way of working.

The group synergy has also been powerful. I have benefitted from Sejual's individual attention as well as our group work: every week, I was borrowing benefit that was unexpectedly resonating with my own healing and that was further enhancing it.

I am very glad to have worked with Sejual and I know that we will work together again. I highly recommend her coaching if you are ready to move past your blockages and to gain more awareness of your relationship with your business.


Name: RB
Location: Cambridgeshire, UK
When: Fri 3rd Mar 2023



Doing Business Energetics with Sejual has had an enormously beneficial impact on my business: in 15 months since I began, my income has literally trebled and is still increasing! I have found the whole process to be very gentle, nurturing and easy.

I've continued with her BE Membership Group. I really value the regular meetings with a small community of like-minded, supportive individuals. I feel optimistic about my abilities to sustain my business over time. I really recommend Business Energetics and only wish I had started sooner!

I absolutely loved working with Sejual and taking her Business Energetics course. She has such a gentle energy and really held such a beautiful space for all of us.

I was able to move energy and shift beliefs around attracting clients. After one of our calls I unexpectedly signed two new one-on-one clients into my 8 week program!

Name: Sherry Lukey Location:

BC, Canada

When:

Wed 1st Mar 2023

I recently participated in Sejual's six-week Business Energetics course. Sejual's ability to create a safe space, listen deeply, ask thought-provoking questions, and offer honest, compassionate feedback is invaluable. Her unwavering belief that anything is possible for you allows the opportunity for magic to happen.

Hours before our week four call, I sold my long-term coaching program to a client that came from a completely unexpected place. The client signed up with me and paid in full in fifteen minutes. It felt aligned and easy. Sejual's 6-week Business Energetics course is a must-do experience that I highly recommend.


I have been privileged to have Sejual as my mentor for some time now. As an Advanced EFT Practitioner myself, it is imperative for my personal development to have access to a sounding board to debrief and clear my mind. I recently participated in the 6 week journey called Business Energetics! It was such a nurturing space for me- I really felt heard, and held. I personally do this for others and struggle to allow people to do it for me. I also learned so many techniques to share with others and big downloads, awakenings and realisations for myself! If you are at a point where you feel you need some extra love, support and direction, give yourself enough self-love to move through this 6 week journey for yourself! Loved it!

Name: Justine Lawson Location:

Brisbane, Australia

When:

Mon 21st Nov 2022

Having just completed Sejual's Business Energetics course, I would highly recommend it if you want to get curious about your relationship to your business so you can start releasing any blocks to success. And learning from Sejual was a pleasure. The group was kept small so everybody was attended to and as a facilitator, Sejual is gentle, insightful and empowering. I've already signed up for another course!

Sejual asked me during my very first training with her, would I exchange the knowledge of EFT for one million pounds, I hesitantly said yes, not realising the true power of knowledge of EFT that she would be sharing with me over the next few years.

I've had the absolute pleasure of being supported, taught and mentored by Sejual, through EFT levels 1 to 3, Business energetics, and the energy of hosting groups.

I'd been coaching for years when I met Sejual, knowing that there was something missing from my craft, when Sejual stepped in to my world.

Her kind and considerate approach when sharing her knowledge, allows anyone to join from any level of supporting others, to incorporate EFT into their toolkit, she has such an extensive knowledge , and shares it with such grace and is so mindful of where you're at in your journey, so as not to overwhelm, and she allows the space for you to grow as a practitioner.

In all my trainings, I have never felt so confident about my ability, thanks to her extensive feedback, which she shares to further support your growth as an EFT practitioner.

I'm so glad that I met Sejual, she has been a wonderful teacher and role model.

Thank you so much for everything!


Name: Jude Weber Location:

California, USA

When:

Sat 22nd Oct 2022

First, I want to share that working with Sejual is like a healing in itself. Her gentle energy and Grace, coupled with her wisdom and expertise is extraordinary. Her presence and style is an invitation into one's own light.

I have taken Sejual's Business Energetics series twice... and each time was a powerful experience that opened me to deeper levels of healing, personally, professionally and in my relationship with money and abundance. It's a very unique approach, and one that has brought great shifts in perspective and real world results.

The tapestry that was woven between the connection of the group has been magical! There is no coincidence that the magnificent women brought together created a safe haven for transformation to unfold for us all, with Sejual's leadership guiding our individual experiences.

Working with Sejual is an opportunity that shouldn't be missed.

Name: Nicola Murray
Location: Scotland
When: Fri 4th Mar 2022



I have completed EFT levels one and two with Sejual and I am now in the process of working towards my accreditation. I thoroughly enjoyed every session and wouldn't hesitate in recommending Sejual if you are considering training in EFT. The class size was small and each session was tailored to the level and interests of the group which meant we learnt a huge amount in a short space of time. I'm someone who likes to ask lots of questions during training programmes, Sejual is incredibly knowledgeable and answered everything with ease and patience. I look forward to doing more courses with her in the future!

Name: Kathy Coleman Location:

Gloucestershire

When:

Tue 22nd Feb 2022

I first started working with Sejual last year when I wanted some 1-2-1 mentoring to get my EFT coaching business back on track. I found Sejual to be empathetic, intuitive and inspirational and have continued my journey with her by completing my EFT level 3 training and the Business Energetics and Energy of Groups courses with her.

Through this journey Sejual has helped me gain great clarity on who I am, what I want to offer to the world and how I can best do that through my business. I feel like every day I connect more closely with the authentic me - letting go of my limiting beliefs and the fear and self-doubt they generate.

I am more content, more able to trust in myself and more accepting that I am exactly where I am supposed to be and all will be well. I am learning not to push and force but to explore opportunities with curiosity and excitement and with an expectation that things will work out for the best.

Sejual provides an incredibly safe space in which her clients feel supported and inspired. A place where miracles can truly happen. She has a gentle assuredness which makes it easy to follow her to places where you might not venture on your own but which bring astonishing results. I always look forward to working with Sejual - my previous experiences of EFT training with another provider were not so positive and so finding Sejual has been a complete delight. I am very grateful to her and can't recommend her highly enough.


Previous Page
Next Page
(1 of 13)