St Albans, Herts, UK
+44 (0)7811 484 673

You can also find me here...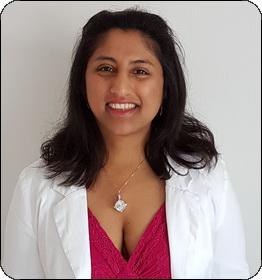 About Me
Thanks for visiting my website. I created this training and coaching company to help others achieve and enjoy success more easily. I grew up with a hard work ethic and a philosophy that every challenge was meant to be difficult to overcome. I achieved considerable success eventually practising as a Competition Law barrister. However, this was with much struggle and frustration and a sense that my achievement was hollow.
I decided to find ways to turn this outlook around because I wanted more from life. I connected with something that had meaning for me in my earlier years.
From a young age I would intuitively relieve family members of headaches and other minor ailments with gentle touch, bringing them surprising relief from pain. No one taught me how to do this; I just followed my intuition. My family used traditional forms of healing and herbal knowledge to improve health, in addition to consulting the GP where appropriate. I believe this is the root of my interest and very soon I discovered I had a somewhat intuitive gift for healing.
In the years that followed I trained as a lawyer practising in the City of London and Brussels for five years. This provided me with the opportunity to work in a fast-paced, exciting but high stress business environment. I therefore have empathy for the situation executives work in.
My life took a different turn when a chance meeting with Reiki reminded me of my early passion for healing techniques. I have subsequently retrained as a coach and trainer of techniques that deliver results. To date, I've worked with more than 3000 people across 5 continents, and delivered workshops internationally.
I aim to help my clients increase their enjoyment of life by empowering them with ideas and practical methods in feeling better. My work also helps them transform their working life to be more satisfying and productive. My driving desire is to allow clients to find or regain a sense of joy and fun in their working lives. My coaching approach is thoughtful, kind and gently humorous. I find helping clients create lasting relief from their problem provides a deep sense of joy for me.
With my experience in the corporate world I am also able to deliver practical solutions to teams working in high stress organisations. I'm fascinated by helping companies get better quality results from their staff whilst enabling their valued team members to work in a rewarding environment.