St Albans, Herts, UK
+44 (0)7811 484 673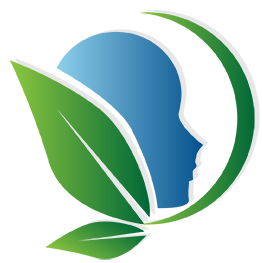 EFT Level 3 Training (Advanced Practitioner)
Location : Online
Dates:

Cost: £600 Pay
This advanced EFT course is intended to help you deepen your skill in tapping, with both a professional and personal focus. It follows the updated EFT International syllabus for this level in an 21 hour course. The course is delivered in weekly 3 hour modules. We meet over 7 consecutive weeks.
This is where the real art of EFT comes through. You can gain confidence in dealing with more challenging areas of work. Your growth in knowledge is supported by being in a fun and supportive environment. The course is with an EFT International Master Trainer of Trainers.
I simply loved it [my Level 3]! She kept the group small, so I felt heard and the training could be individualised.

Sejual has a kind and gentle energetic approach and I feel I really could connect with her style. In the level 3, I learnt equally about myself as I did techniques. There are a lot of subtleties that take your EFT and outcomes to the next level.

I really admire the fluidity of her coaching style, the feedback I received to improve my practice and her presence.
Tash Alexander
Why train with Sejual?
Class sizes for my workshops are small. This allows for good one to one interaction with me. The learning stays focused. The experience is more like a tutorial in college. I also make space for lots of practical tapping in class both as a group and in breakout groups. You're less likely to get lost in the group. The small group size enables you to form helpful social bonds with the other students.

The modular online approach I'm providing works so well. In 3 hours I can go into a rich level of depth, allow for practice in class, and offer homework in the week upto the next class. The homework covers audio-visual material that includes an array of helpful perspectives on effective deep EFT as considered through the lens of the Freeze-Release response, Polyvagal Theory, Adverse Childhood Experiences and a Polar bear (!). I couldn't effectively share this extra knowledge in a continuous 3 day course.

I also include content that has shaped my own energy-based practice. This feeds into developing intuition and the Art of Delivery for a nuanced skillset.

There's a week gap between each session. This allows you time to digest content between sessions. The gap allows me to set homework, and this means you can practise and deepen your skill. This means you can let questions emerge to bring to your next session. This time for reflection is vital to developing your skill as an EFT practitioner. Tapping will become more of a habit, and less of a tool to dust off once in a while when you remember. In short, with this approach you'll keep benefitting from your EFT learning long after the workshop is over.

I'm part of the team of EFTi trainers that has developed the standards for delivering online levels training for the organisation. I bring that expertise to this course.

My training manuals are clear, well-written and devised to be comprehensive for your particular workshop. We use the manual during the sessions to help you understand why we apply EFT in specific ways.

I have more than 10 years experience in delivering online training. This includes an online retreat I ran in 2011 with over 30 participants attending from three different continents. I have over a decade of offering my own modality, Business Energetics, online. I understand how to make content engaging so that you learn well and in a fun way. Your learning experience is made richer for this experience.

I'm adept and experienced in delivering training to culturally diverse audiences, and those with differing learning needs.
On the course we will cover:
• Refining language skills
• Advanced core techniques: metaphors, parts work, Inner child, secondary benefits
• The structure of reframing
• A deeper look at handling core issues
• EFT as a trauma-informed approach, and more on Gentle techniques
• Deepening intuition
• The emerging neuro-science behind trauma relief
• The value of continuing self-care: preventing practitioner burnout, dealing with transference, counter-transference and guarding against attachment to outcome
• Introduction to Psychological Disorders
• Complexities of working with serious or long-term physical conditions
• Working with children and families, including working with tappy bears and working surrogately
You can hear the differences between the training levels here.
The training consists of a 21 hour workshop delivered in 3 hour weekly modules. We meet over 7 weeks.
To Qualify
To attain an Advanced Practitioner qualification you'll need to successfully complete the following. I've set out the costs of these activities.
Mentoring - £168
6 hours of Mentoring in the 12 month period after the workshop. I offer group mentoring online in blocks of 90 minutes. Each session costs £35.
Marking of written assessments - £150

4 case studies (one of which is to be recorded)
log of 50 sessions with individuals as practice

EFT International Multiple Choice Test - £20 (paid directly to EFT International)
These additional charges become payable as you attend the activities or submit your assessments, so as to stagger the costs.
You will then be responsible for maintaining your status through Mentoring and Continuing Professional Development.
Cancellations
Sometimes unforeseen events arise and you might need to cancel. For cancellations more than 14 days before the beginning of the workshop, I offer refund of any money paid less a non-refundable £50 administrative fee. For cancellations less than 14 days, the workshop fee is not refundable. Instead I'll invite you to attend the next available workshop I run for that level.
In the event I need to cancel a course for any reason, registered attendees will be offered a full refund of the money they've paid.
To Book
Please use the Pay button at the top to book a place, or contact me with any questions about the course.