St Albans, Herts, UK
+44 (0)7811 484 673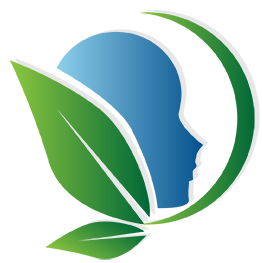 EFT Level 2 Training (Practitioner)
Location : Online
Dates: Weekly, starting Mon 02 Oct at 9:00am for 4 weeks.
Cost: £300 Pay
International start times: 04:00 EDT, 09:00 BST, 10:00 CEST, 13:30 IST, 16:00 HKT, 19:00 AEST, 21:00 NZST. Each session lasts 3 hours.
Take your skills to the next level!
Now you're having fun with EFT and getting great results at times. But other times you may be feeling lost in the emotional forest. You are perhaps wondering where to start, which 'trees' to target, and which approach is best to use. The course is with an EFT International Master Trainer of Trainers.
Whether you're looking to achieve Practitioner status or simply want to extend your skills for personal use on yourself, family and friends, come along and have some fun trying out additional ways of applying EFT in a supportive learning environment with other EFT enthusiasts. You can hear the differences between the training levels here.
Why train with Sejual?
Class sizes for my workshops are small. This allows for good one to one interaction with me. The learning stays focused. As a result you're less likely to get lost in the group. The small group size enables you to form helpful social bonds with the other students. You'll learn more easily in this kind of environment.

There's a week gap between each session on any training level. This allows you time to digest content between sessions. The gap allows me to set homework, and this means you can practise and deepen your skill. This means you can let questions emerge to bring to your next session. This time for reflection is vital to developing your skill as an EFTer as tapping will become more of a habit, and less of a tool to dust off once in a while when you remember. In short, with this approach you'll keep benefitting from your EFT learning long after the workshop is over.

I'm part of the team of EFTi trainers that has developed the standards for delivering online levels training for the organisation. I bring that expertise to this course.

My training manuals are clear, well-written and devised to be comprehensive for your particular workshop. We use the manual during the sessions to help you understand why we apply EFT in specific ways.

I have more than 10 years experience in delivering online training. This includes a retreat I ran in 2011 with over 30 participants attending from three different continents. I have several years experience in offering my own modality, Business Energetics, online. I understand how to make content engaging so that you learn well and in a fun way. Your learning experience is made richer for this experience.

I'm adept and experienced in delivering training to culturally diverse audiences, and those with differing learning needs.
Topics included are:
Tearless Trauma Technique
Telling the Story Technique
New Tapping Points
Chasing the Pain
Addressing Physical Issues
Finding Core Issues
Testing results
The Palace of Possibilities
Delivering EFT by Telephone.
Borrowing Benefits/Group Work
Phobias
Without doubt this has been the best facilitated course I've attended either in person or on line, and as I said yesterday I will really miss the group. As you know, I previously attended a Level 2 course. This time round I have gained so much additional knowledge and confidence from your course and feel able now to start working with friends and family to gain the client hours. I did not feel confident enough to do this after my previous experience of L2. One of the reasons I chose your course was the fact that it was over 4 weeks and this has really given me the opportunity to immerse myself in EFT practice, reading and videos in between sessions and to really build on my knowledge. Thank you so much for sharing your knowledge in a supportive, encouraging and accessible way.


M.Y., Gloucestershire
EFT International EFT Level 1 is a pre-requisite for this course. Certification as a qualified Level 2 Practitioner requires successful completion of a number of assessments. These are at present completion of:
Mentoring - £168
6 hours of Mentoring in the 12 month period after the workshop. I offer group mentoring online in blocks of 90 minutes. Each session costs £42.
Marking of written assessments - £150

4 case studies (one of which is to be recorded)
an open book test paper to assess knowledge
log of 50 sessions with individuals as practice

EFT International Student Membership - £25
EFT International Multiple Choice Test - £15
These additional charges become payable as you attend the activities or submit your assessments, so as to stagger the costs. Payments for the last two bullets are made directly to EFT International.
You will then be responsible for maintaining your status through Mentoring and Continuing Professional Development.
Cancellations
Sometimes unforeseen events arise and you might need to cancel. For cancellations more than 14 days before the beginning of the workshop, I offer refund of any money paid less a non-refundable £50 administrative fee. For cancellations less than 14 days, the workshop fee is not refundable. Instead I'll invite you to attend the next available workshop I run for that level.
In the event I need to cancel a course for any reason, registered attendees will be offered a full refund of the money they've paid.
To Book
Please use the Pay button at the top to book a place, or contact me with any questions about the course.