St Albans, Herts, UK
+44 (0)7811 484 673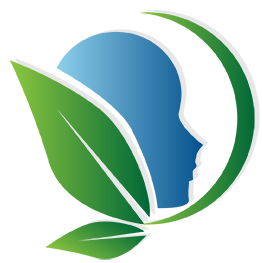 EFT Level 1 Online Training
Location : Online
Dates:


Cost: £300 Pay
Emotional Freedom Techniques is a simple yet powerful mindset tool that kindly disolves negative emotional responses. From there it allows the person to feel calmer, and handle difficult situations with more ease. It is well supported by a growing body of peer reviewed and published scientific research.
This is a practical and fun course for beginners. It will enable you to start developing ways to help yourself with tapping. It's also the starting point for those wishing to carry on to incorporate it in their professional work as counsellors and coaches. It leads directly on to the Level 2 Practitioner course and the two can be taken back to back. The course is with an EFT International Master Trainer of Trainers.
We'll be meeting online for 3 hour sessions over 4 weeks. The course has been developed with varied content to suit different learning styles. We'll have breaks from screen time. The emphasis is on gaining skill and experience to feel able to apply EFT for yourself on topics like easing symptoms of physical pain and releasing negative memories. The focused time you spend on self care will directly affect your ability to move onto any further levels of training you choose to do. The best practitioners of EFT come with an embodied experience of tapping working effectively for themselves.
Why train with Sejual?
Class sizes for my workshops are small. This allows for good one to one interaction with me. The learning stays focused. As a result you're less likely to get lost in the group. The small group size enables you to form helpful social bonds with the other students. You'll learn more easily in this kind of environment.

There's a week gap between each session on any training level. This allows you time to digest content between sessions. The gap allows me to set homework, and this means you can practise and deepen your skill. This means you can let questions emerge to bring to your next session. This time for reflection is vital to developing your skill as an EFTer as tapping will become more of a habit, and less of a tool to dust off once in a while when you remember. In short, with this approach you'll keep benefitting from your EFT learning long after the workshop is over.

I'm part of the team of EFTi trainers that has developed the standards for delivering online levels training for the organisation. I bring that expertise to this course.

My training manuals are clear, well-written and devised to be comprehensive for your particular workshop. We use the manual during the sessions to help you understand why we apply EFT in specific ways.

I have more than 10 years experience in delivering online training. This includes a retreat I ran in 2011 with over 30 participants attending from three different continents. I have several years experience in offering my own modality, Business Energetics, online. I understand how to make content engaging so that you learn well and in a fun way. Your learning experience is made richer for this experience.

I'm adept and experienced in delivering training to culturally diverse audiences, and those with differing learning needs.
Here are the topics that we will cover:
• How to do tapping
• How does EFT work?
• Roots and origins of EFT
• The Discovery Statement
• Getting the most out of this tool at this level
• Movie Technique for releasing negative memories
• The Personal Peace Procedure
• Dealing with cravings
• Releasing physical pain
• Discrete easy ways to do EFT in public
In total the course includes 12 hours of contact time spread out over 4 weeks. This includes watching demos and tapping along in a group whilst getting a benefit, and working in small groups approaching simple issues whilst in a safe and nurturing environment. There is additional offline content provided to support your learning, to allow for a rich experience. You also are given a detailed instruction manual.
With this level of knowledge you'll be able to start helping yourself.
I hosted an excellent EFT Level 1 workshop in North Carolina taught by Sejual Shah, attended by licensed health professionals. Coordination and pre-event planning went exceptionally smoothly, with Sejual providing all the necessary information to ensure successful marketing. The workshop itself was one of the best of its kind I've ever attended. She is clearly a master EFT practitioner and trainer. She offered a wealth of information about EFT's history, value, efficacy, and processes. She included ample time for clear demonstrations, practice, and meaningful learning feedback. She answered attendees' questions with great depth. Her passion and enthusiasm for EFT is also infectious, and all the attendees later have reported they successfully use the knowledge and skills Sejual taught them. I highly recommend Sejual's courses for anyone hoping to understand and use EFT.

Jeanne Supin
To receive a qualification to professionally work with others using EFT you will need to attend a Level 2 course and pass assessments for that level. To learn about the differences between the levels of EFT training please click here.
Cancellations
Sometimes unforeseen events arise and you might need to cancel. For cancellations more than 14 days before the beginning of the workshop, I offer refund of any money paid less a non-refundable £50 administrative fee. For cancellations less than 14 days, the workshop fee is not refundable. Instead I'll invite you to attend the next available workshop I run for that level.
In the event I need to cancel a course for any reason, registered attendees will be offered a full refund of the money they've paid.
To Book
Please use the Pay button at the top to book a place, or contact me with any questions about the course.