St Albans, Herts, UK
+44 (0)7811 484 673

Easing Corona Contrast with EFT - an online group session
Location : Online
Dates:
Contact me to arrange dates, (0 hours)
Cost: £20
What's this event?
Take part in a transformational online group session of EFT to ease the contrast we notice about the Corona Virus. This will be specifically about the impact of the virus on our social and community systems. This will be a deep structural look at the energetic drivers to what the virus is bringing into our lives globally. It's a profound way to bring relief. We will work in a safe and respectful space to move our emotional responses kindly.
Background
This is the 3rd session in an ongoing series of EFT online groups looking at large scale political and social issues and the impact they have on us. The groups are to deal with our responses to the challenges we find coming up at a macro level. In the past, we've dealt with intense feelings that emerged like despair and anger to bring peace.
We've covered topics like Brexit, the prospect of a new global conflict emerging following the murder of an Iranian general, and the behaviour of political leaders who seem to be playing the system for personal gain. As we've dealt with these feelings we've found our experience of the 'system' that we are observing and that we are part of evolving. We're bringing in more expressions of kindness and carrying less weight from our experiences of the world around us that we participate in.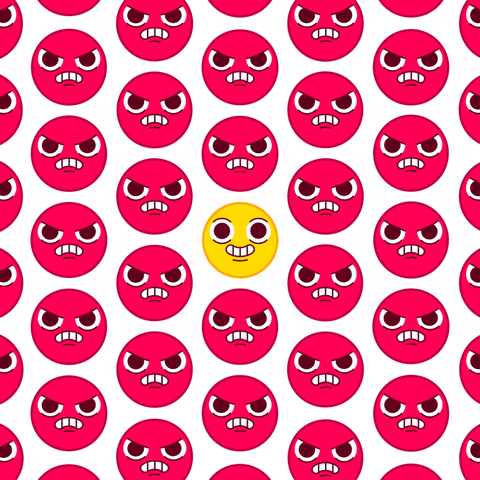 Why do this?
When we are captured by the heightened drama of fast moving global events we lose our ability to respond in a calm measured way. Fear and worry hold us in their sway.
When we bring emotional relief quickly and easily we have far more influence directly on people around us, and in broader hard to measure ways on the system as a whole. By not being caught in an emotional tidal wave we start thinking in innovative and practical ways that are useful. We take helpful action that allows our efforts to have an impact.
I've shared about my experiences doing this at a local level. I went from despair and grief to peace, and along with many others actively supported my local Remain candidate in the 2019 Parliamentary elections in the UK to win her seat. This was almost unheard of in a country that voted in a majority Conservative government. This felt like a dream in my constituency where the disliked Tory incumbent seemed unbeatable for far too many elections.
Results from the 1st call I ran
I ran a similar group call on 3 January 2020 called Easing Political Despair. By sheer chance it took place the same day the Iranian general was murdered by the US military. Callers who took part were terrified that World War 3 was about to start. They saw parallels in the killing of Archduke Ferdinand that started World War 1. The media was adding fuel to the fire by exploring all the ways this incident must escalate. In that call we soothed those fears and distress. We worked on other contracted feelings to do with Brexit. We made a start in bringing peace to the group. By the end of the call the distress on these topics was calmed near to zero for all in the group. And we had the signs of hope emerging.
Results from the 2nd call I ran
This was different in flavour - more structural in nature about what we'd like to see emerge in our political systems. We'd taken an edge off the intense feelings that were coming up at events in different parts of the world. In this call we continued that process of bringing more calm to the situations we were experiencing. We also laid the foundations for a more empowering experience to emerge for each of us individually. I shared practical elements for self care that participants could adopt to start orienting themselves towards what they want to see more of.
Intentions for the next call
All attention at present is on the Corona Virus. We are able to rely on good quality public health expertise in most regions. However, slow political and sometimes inept action has raised fears and worries.
There are concerns about how to stay healthy in these troubled times, especially with some people hoarding useful resources. Can our health care systems cope with intense demand? There's an awareness of the impact on the fragile health of the elderly/vulnerable. This contrasts with those who may feel invincible given their youth and vitality, and so may have less regard for the well-being of others.
There are fears about the economic and social impact of being in lockdown. Are our political leaders doing enough in a speedy fashion? Are they taking care of everyone in need, or protecting certain industries?
This call will hold to a systemic focus whilst looking at the impact of an unseen virus that is in our midst and causing chaos. We're also looking at the social and community systems that keep our developed world functioning. Overall, we will bring emotional relief and kindness gently and easily.
This is how we make a difference
In this 90 minute video call we will work collectively to shift our energy on the above intention. This is a piece of systemic healing.
We'll be using Emotional Freedom Techniques in a safe online environment to bring more inner peace. From there you will have a strategy for how to continue the inner work, and so move to taking peaceful helpful action. You'll need some previous experience of EFT working for you to take part.
*Please wash your hands carefully before joining to tap on your face*
The call will be recorded. If you're not able to make it live, you can still participate from the recording so long as you've signed up for it in advance.
This is our time to change our thinking on this topic to bring in a better world. You sign up by using the PayPal button below. You'll receive call information within 24 hours of making your payment.