Mastermind Coaching for
Professional EFT
Are you an EFT Practitioner who would like thoughtful business support to work with professional organisations? Perhaps you'd like to learn how to take EFT into companies or break into new commercial environments?

Many are drawn to EFT to help themselves first and foremost. With tapping you're likely to have experienced rapid relief on personal levels, from physical to emotional well-being.
Have you then struggled to communicate to others how much benefit your work can provide? Knowledge about your product - how to tap - is one thing. But then how do you create a business that supports you financially and with quality clients using this knowledge?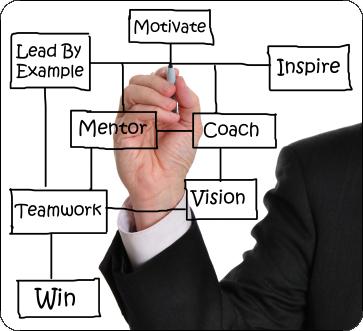 Mastermind coaching is about helping you find the language and clarity to connect with your niche audience and build a thriving business. EFT may be central to your work or a part of it.
This specialist group coaching will allow you to gather the confidence and communication skills in taking EFT into professional environments. I've succeeded in taking EFT into large multi-nationals, the public sector and organisations abroad. I'd like to share my know-how in this so that you too can work with this audience.
This morning, for the first time in six months I'm sure, I woke to hear pleasant internal chatter and patter in my head. I didn't used to believe I could trust and depend on the open hearted support that is coming to me now. That was, until we had our mastermind session yesterday.

I'm so glad you provide the space for us to be honest and open. It was the first time I admitted to myself, aloud, that cooperation not competition is coming to me, at last. And I nearly missed it!

Your skillful tapping/wording/deep listening enabled me to let go the tension of fear of failure in face of competition. And so, it was refreshing to begin this day believing it possible that I am on the path to create success in my Belfast City presence at the Namaste Centre.

Deeply satisfied Mastermind participant!

Julie-Anne Mullan
What is a Mastermind Group?
Masterminding is a way to be inspired to better action with the help of an experienced coach.
Groups meet on a regular basis – in our case it'll be twice a month. We'll cover a different business-related theme each time, tap together on blocks that are standing in your way, and brainstorm on how you can practically develop your work.
Masterminding is about having fun in a group while you make leaps forward with your work. The team spirit that comes from masterminding means that you'll feel supported. Loneliness, procrastination, fear and worry hinder many business people. A mastermind group will help with all of those and you will find your business grows much more easily.
What will you get from it?
Experience, skill and confidence
Real progress in your business and personal life
An instant and valuable support network
Small group numbers for good quality attention – maximum of 4 per group
A sense of shared endeavour - there are others out there!
What will we cover?
As a group, here are some of the themes that we can expect to cover:
Feel confident in your skill as an EFTer to do this work
How to get more ideal clients for your niche
Marketing and branding – including website, networking, social media, and referrals
How to language EFT in a way that works with your audience
Presentation and public speaking skills
How to allow Law of Attraction principles to create client flow for you
Clearing attitudes towards earning money in this area
Developing programs for your niche audience
New perspectives to identify what blocks have been holding you back in your progress. It's then easy to tap on these in the group or in between sessions.
I joined Sejual's Mastermind Group for Corporate EFT after reading one of her articles on the subject full of valuable practical tips and suggestions. She has an exceptional ability of bridging the two areas in a seamless way and it set the standard for the quality of her work. I continued to discover the breadth of Sejual's ability - she definitely has a way with words and her linguistic ability and eloquent reframes help facilitate a number of my business decisions. I felt she really 'got' my situation and using her EFT skill we were able to shift a number of blocks – my main issue was finding clarity about my direction forward. What I particularly liked about the Mastermind Group were the people that Sejual brought together and the balance of practical grounded solutions combined with Law of Attraction principles. I would definitely recommend Sejual's Corporate EFT Mastermind Group for any practitioner wanting guidance and support in taking EFT into the corporate world. Thanks Sejual – I'm still benefiting from the work we did together!

Sarah Marshall
About you
This Mastermind Group is for EFTers who are motivated to develop their business. I'm being deliberate in my intention to support the EFT Community to better reach their ideal audience. In turn, I'm asking for participants who are keen to move ahead with their goals and will do their own work between sessions as issues come up.

I invite you to contact me so that we can have a chat to see if we're a good match for each other.
About me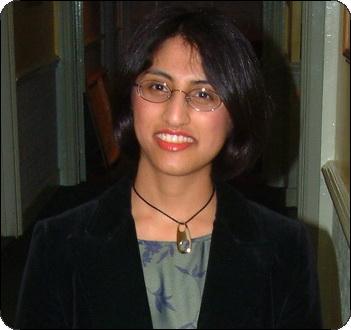 I've been one of the leaders in the field in taking EFT into the corporate market and openly sharing my know-how. I've taken EFT into large businesses in the UK and abroad, and gotten a huge deal of satisfaction from my work personally and financially. I've shared my know-how freely through articles published on emofree.com and now EFTUniverse.com. I've done this with the aim of inspiring others that there's a willing audience waiting for us to help them where we communicate it well.

I've received lots of positive feedback for the knowledge I've shared. However, the same question popped up time and again: "Can you help me to do this too?"

I wanted my solution to be cost-effective for standalone therapists whilst also valuing my time. I'm a big fan of having fun whilst doing my work. Masterminding is a neat way of achieving both of these aims whilst helping others take EFT into professional environments.

Group energy can be so lively and nurturing. It's my intention that this process will energise you to greater results!
The group sessions
The group sessions cost 100 Pounds Sterling per month. This includes two 90 minute group sessions a month via Skype. Group numbers are kept to a a maximum of 4 people per group, ensuring you get quality support.
You will also be able to book additional one on one coaching with me at a rate of £65 per hour – this is a £35 saving on my usual hourly rate.
We have a members only group page with access to recordings of past calls as well as other helpful information.
The groups are ongoing, so you are welcome to join in as suits you. I've found that for people to succeed support over time works better than a short term approach. I ask that you take part for a minimum 3 months so that you can develop momentum with the group's input and get a good feel for it working for you. After that you can stay on in the group for as long as it works for you.
Forthcoming dates for the group calls are:

Tuesday 27 November: 11.30am UK time
How do I find out more?
For information on timings, or any questions I've not answered above please drop me a line using the form below. I'm happy to have a chat via Skype or telephone if you'd like to talk about whether this group is the right fit for you.